A recent viewpoint led by Diane Slater and published in the Journal of Orthopaedic and Sports Physical Therapy (JOSPT) discussed the current research around posture and pain. You can find it here and an infographic that summarises it below (you are welcome to save, share and print this but it must be kept in its original form).
(Click the photo below to open and save)
About the author: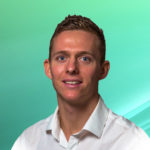 Kevin Wernli (@KWernliPhysio) produced this infographic in conjunction with the authors of the paper (Diane Slater, Vasileios Korakakis, David Nolan and Kieran O'Sullivan). Kevin is a Physiotherapist at Body Logic Physiotherapy in Perth, Western Australia and is completing his Ph.D. researching the relationship movement and posture has with low back pain at Curtin University. He is supervised by A/Prof Peter Kent, Prof. Peter O'Sullivan, Prof. Anne Smith, and Dr. Amity Campbell and has a passion for translating research into clinical practice.