4 Day Webinar June 2021 – Cognitive Functional Therapy: An individualised approach to the management of disabling back pain with Prof Peter O'Sullivan
This 4-day webinar outlines an evidence-based framework for the assessment and management of complex back pain disorders. The workshop is dynamic, interactive and practical. It includes patient demonstrations, clinical reasoning and equips physiotherapists to develop skills in diagnostics, clinical reasoning and designing interventions for people with disabling low back pain.
Dates: 12/13th & 26/27th June 2021 (8-1.30pm BST)
Costs: £385
Course information and booking: https://www.jamesdavisphysio.co.uk/pos-webinar2021/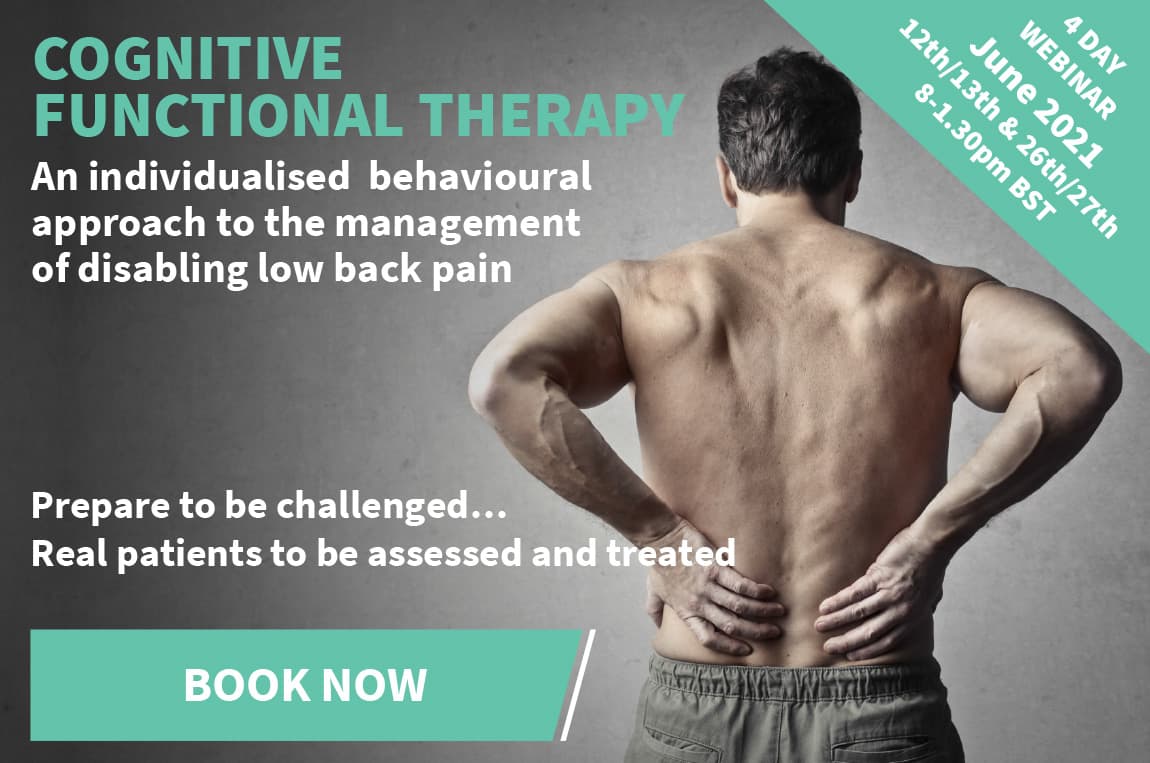 If you would like to be added to a mailing list to inform you of upcoming courses, please use the "Contact us" page to send us your email and the location of courses you would like to be informed of (Ireland & UK, North America, Australia & New Zealand and Mainland Europe).