Professor Stefan Lohmander, an Orthopaedic surgeon and researcher from Lund University in Sweden, was recently in Australia as part of a research network committed to improving the evidence-based treatment of patients with severe osteoarthritis. This network is a Centre for Research Excellence in Total Joint Replacement OPtimising oUtcomes, equity, cost effectiveness and patient Selection (OPUS), and involves researchers from 8 national and international universities as well as stakeholders from Government, health policy advice, guideline development, private health funding, consumer advocacy, registry and regulatory authority, training and hospital administration (many of whom contribute to Pain-ed.com).
On the 15th of April 2019, Professor Lohmander presented to more than 300 people at Curtin University in Perth. Please enjoy the recording of this lecture brought to you by OPUS and Pain-Ed.com.
About the Author: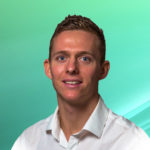 Kevin Wernli graduated from Curtin University in Perth in 2014 with a BSc. Physiotherapy (Honours) with first class honours and distinction. He then lived and worked on the Gold Coast, predominantly in private practice, before commencing his PhD back at Curtin in 2017. His PhD uses wearable sensors to investigate the relationship between movement and back pain and is supervised by Associate Professor Peter Kent, Professor's Peter O'Sullivan and Anne Smith, and Dr Amity Campbell. He also works clinically part time at Body Logic Physiotherapy. He is passionate about empowering people to take control of their health as well as translating research into clinical practice (especially through infographics/videos). You can keep up to date with what he is up to through his social channels @KWernliPhysio.